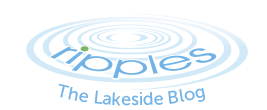 Continuing on from the changes to the law regarding personal injury compensation rolled out in April 2013, further beef has been added to that skeleton framework that toughens up legislature. This month Jason highlights the salient features of the additional changes.
Changes in 2013
In an earlier blog I explained how the law had changed in April 2013, effectively weighted in favour of insurance companies and increasingly placing the burden of proof on claimants and their legal advisers. In a nutshell the changes meant that personal injury management companies could no longer pay organisations to harvest the details of people involved in accidents, then pester them with cold-calls or texts encouraging them to make a claim. It also meant that legal eagles had to take their fees from the injured person's compensation.
What's happened since
Well, it does appear that insurance premiums for most people have reduced a little, though the impact may not have been felt so much due to equal rights legislation entailing women have to be charged the same as men, despite showing up less in crash stats. It also hasn't helped the young. One client below the age of twenty has just paid £2,000 for a years insurance because he didn't want to be subject to the driving equivalent of martial law hours from 10pm to 5am, nor allow an Orwellian telematics black-box to be fitted to his car.
Anecdotally I've seen figures on various TV programmes stating that the number of claims management companies has reduced by almost half in less than eighteen months. After seeing the number of whiplash referrals to Lakeside reduce by 90% in a year, the number of referrals has been rising once more in the past six months, most probably through industry shakeout and consolidation. The legal profession still wants to be paid its certain poundage rate of flesh per hour however, and others 'further down the food chain' such as physios have been expected to swallow a 30% decrease in rate for treatment sessions, while being (from personal experience) subject to sharp and tardy payment practise.
So what's new for 2014
Well, as outlined in an article last year the Justice Dept is making good on its threat to introduce medical panels. Effectively anyone wanting to bring a whiplash or personal injury claim will have to go before suitably regulated and accredited professionals and be assessed before the claim can proceed. Anyone felt to be trying it on or exaggerating for secondary financial gain could have their case arbitrarily dismissed. In addition clams companies are forbidden from incentivising people to initiate cases though gift giving in the form of free I-pads and such like.
How will it pan out?
It will be interesting to see whether more claims companies go out of business and physios receive less business as a consequence once again. However, as physios are among the professionals allowed to become accredited in assessing claimants it may become busier for clinics such as Lakeside. Particularly since fees for assessment are also going to be capped, insurers will always look to rationalise their bottom line, and they will quickly realise they can obtain physio opinions for less than those by a medic (especially an orthopaedic consultant).
For claimants with a genuine injury it will probably be a positive step in my opinion. The perennial gripe that most patients have is the 5-7 minute generic, 'sausage-factory approach' assessment they receive from medics and upon which a report is written that dictates compensation levels. It may well be that patients will now be correctly physically assessed, with a hands-on approach across a half an hour appointment, than the previous transitory and token observation consisting of toe touching and/or looking over one's shoulder.
Thanks again for reading, Jason.
---