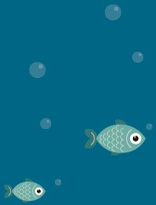 Lakeside Physiotherapy Lincoln, Lincolnshire
Welcome to Lakeside Physiotherapy and Ergonomics
***PLEASE NOTE - Physiotherapy clinics are exempt from the Govt's list of businesses that should remain closed at present, in order to provide urgent treatment for the public that would otherwise require care from General Practice.
Therefore Lakeside Physiotherapy remains OPEN for patients requiring face-to-face treatment during the Covid-19 outbreak, and we continue to practice the stringent infection control measures that we did previous to the recent problem. Please be aware that we have no waiting room so clients will not be required to sit with other patients should they arrive early for their treatment. We'll be open on Mon/Weds/Fri, seeing no more than five patients on these days, and with appointments separated by a twenty minute gap for cleaning/handwashing/linen change. If you attend for treatment please reciprocate our approach and adopt appropriate hygiene measures as advised by the Govt before and during your session.***
Established for over a decade in the beautiful and dynamic cathedral City of Lincoln we seamlessly mirror our surroundings by providing bespoke Chartered Physiotherapy treatment and massage in a natural tranquil environment, while also being the region's premiere consultancy in workplace ergonomics.
Taking pride in being Lincoln's smallest independent practice, we differentiate ourselves through our unhurried, friendly, and relaxed approach to our work while simultaneously retaining an unwavering attention to detail in our (solar powered) treatment room or on-site in your company premises.
With professional expertise ranging from Physiotherapy to DSE assessments to massage and personal injury rehabilitation, and featuring one of the longest qualified practitioners in the Lincoln area, wherever you are and whatever the problem, Lakeside Physiotherapy and Ergonomics has the solution and we look forward to working with you.
Jason Papworth BSc (Hons) Physiotherapy, MSc Health Ergonomics