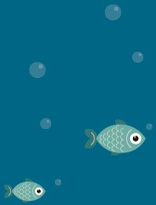 Lakeside Physiotherapy Lincoln, Lincolnshire
Welcome to Lakeside Physiotherapy and Ergonomics
Established for over a decade in the beautiful and dynamic cathedral City of Lincoln we seamlessly mirror our surroundings by providing bespoke Chartered Physiotherapy treatment and massage in a natural tranquil environment, while also being the region's premiere consultancy in workplace ergonomics.
Taking pride in being Lincoln's smallest independent practice, we differentiate ourselves through our unhurried, friendly, and relaxed approach to our work while simultaneously retaining an unwavering attention to detail in our (solar powered) treatment room or on-site in your company premises.
With professional expertise ranging from Physiotherapy to DSE assessments to massage and personal injury rehabilitation, and featuring one of the longest qualified practitioners in the Lincoln area, wherever you are and whatever the problem, Lakeside Physiotherapy and Ergonomics has the solution and we look forward to working with you.
Jason Papworth BSc (Hons) Physiotherapy, MSc Health Ergonomics